5-Minute No-Knead Bread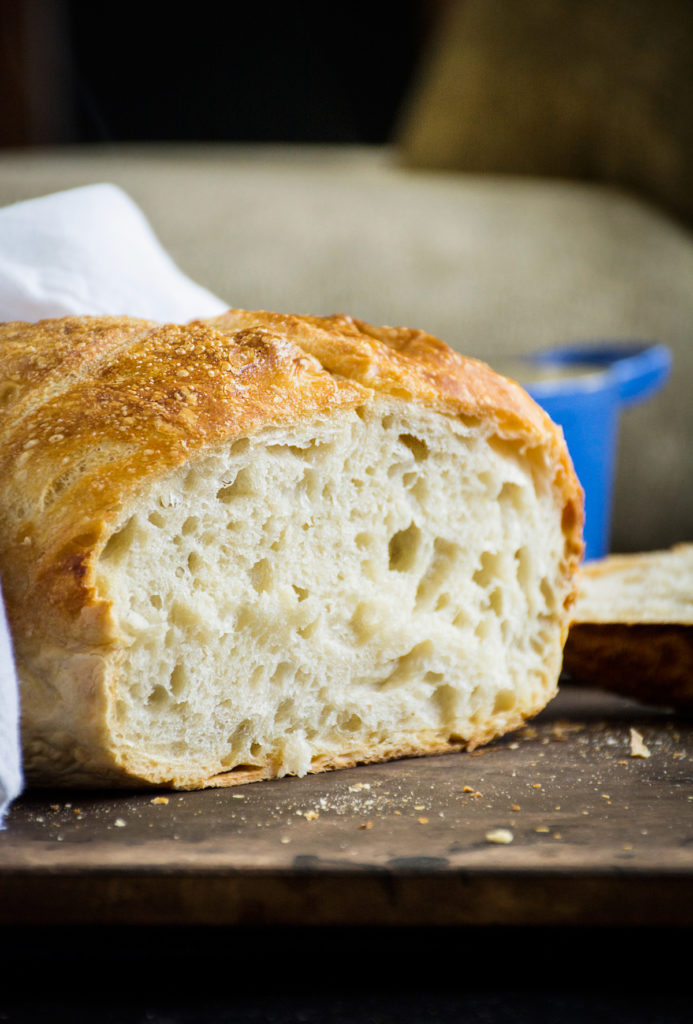 3 cups all purpose flour
1¼ tsp salt
¼ tsp active dry yeast
1 Tbsp lemon juice
1½ cups lukewarm water
In a mixing bowl, combine flour, salt and yeast. In a separate bowl, combine lemon juice and water and then add it to the flour mixture. Mix until combined- the dough will be thick and fairly wet. Cover loosely with a tea towel and let stand for 18 hours in a non-drafty place.
Pour dough out on to a lightly floured surface (flouring more as needed, as mentioned, it will be fairly moist at this stage). Shape dough into a loaf and place in a floured bowl. Let rise for and additional 1-2 hours.
Place a heavy pot in a cold oven. Heat to oven 500 degrees, letting the empty pot heat up.
Quickly and carefully remove the heated pot from the oven and roll the loaf into it. Cover and bake for 25 minutes. Remove lid, reduce heat to 375 and bake for another 20 minutes.