Cornbread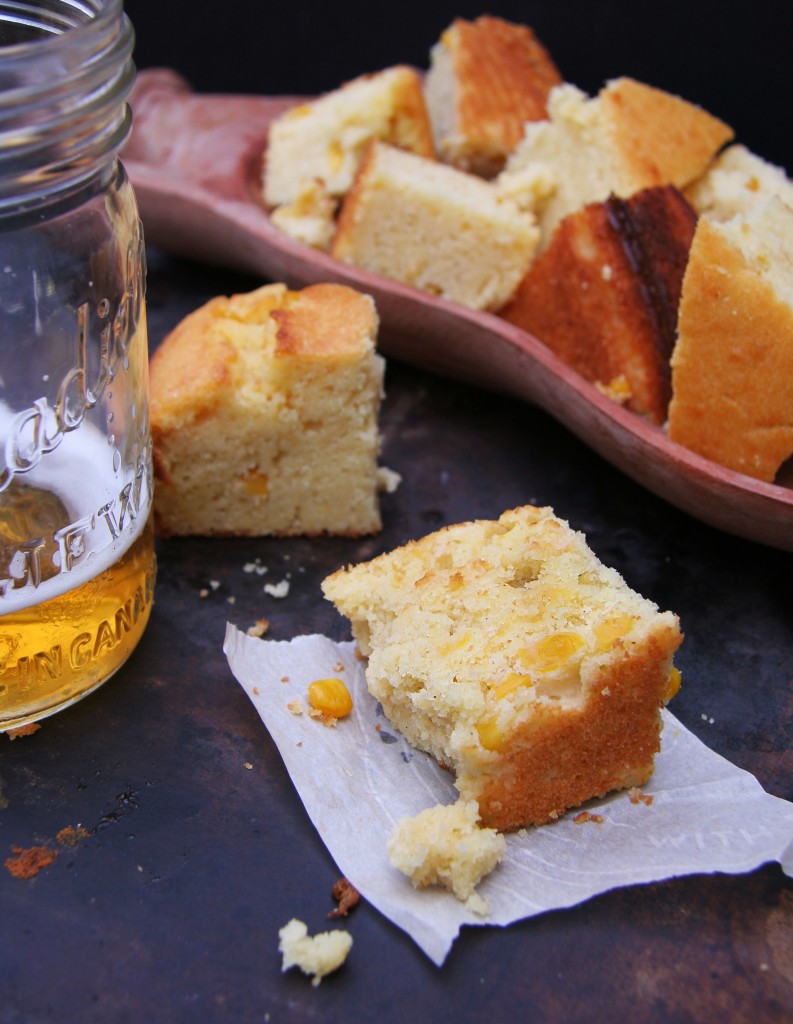 2 Tbsp honey
¼ lb unsalted butter
3 large eggs
¾ cup canned creamed corn
1½ cups whole milk
1½ cups white flour
1 cup cornmeal
½ cup corn flour
1 Tbsp + 2 tsp baking powder
dash salt
1 tsp sugar
Preheat the oven to 425˚F (220˚C).
In a saucepan, melt the honey and butter over low heat then set aside to cool. Once fully cooled, add the eggs, milk and creamed corn and mix well.
In a separate bowl, mix together all the dry ingredients
Slowly incorporate the wet ingredients into the dry ingredients using a whisk, stirring well to ensure there are no lumps.
To bake a loaf of cornbread, butter a standard bread loaf pan and pour in the batter. Bake in the preheated oven for 30–35 minutes, or until the top is lightly browned and a toothpick inserted into the middle comes out clean.
To bake a flat, restaurant-style cornbread, line a 8-inch square brownie pan or a springform pan with parchment paper. Pour the batter onto the pan and ensure it is evenly distributed. Place a small stainless steel bowl with water on the bottom of the oven. Bake in the preheated oven for 35 minutes or until the top is golden brown, turning once during that period
Remove from the oven and let it cool at least ten minutes before serving.